– Well-being and Performance at work –
Lessons available online and in person, in English and in French
To maintain an employee's well-being means maintaining their personal balance as well as their motivation, their commitment and their productivity. It also means promoting a good general environment beneficial to the firm as a whole.
My 15 years experience as a Human Resources professional gave me a deep understanding of the corporate world especially around topics such as performance management and optimisation, as well as stress and anxiety management, and more broadly on health issues at work.
Coaching for business leaders and managers
My expertise as an HR partner to managers (Senior Management included) enables me to provide relevant and sound coaching advice. It is not about giving management advice here, but rather to give tools through breathing practices to facilitate performance optimisation.
Still and controlled mind
Increased attention and focus
Well-being and Performance
Correct and optimised breathing
Breathing lessons and/or yoga lessons for employee well-being
Having managed a high number of health issues at work, it became more obvious to me that employee well-being is paramount to the good running and general performance of any firm. A better understanding of breathing and relaxation, as well as the posture at work is key to a better productivity.
A correct breathing, under control and even more, optimised, can be seen within the firm by a better management of their human resources and the optimisation of the firm's performance as a whole:
Helps to keep a calm and controlled mind
Prevents or helps to better manage stress and anxiety issues
Increases capacities of attention and concentration
Strengthens creativity and problem solving
Maximise good decision-making under pressure
Keeps employees engaged and motivated
Develops a more positive general environment
Better employee retention
More attractive employer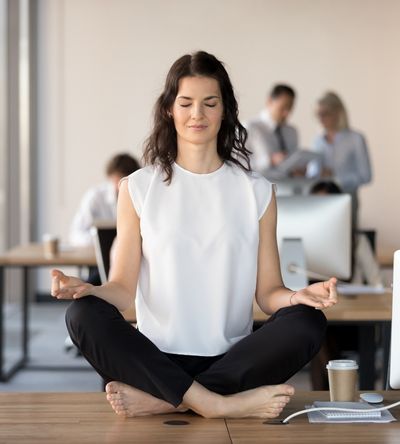 Customise your experience…
Setting up of programmes fitted to your needs with one or more weekly lesson(s).
Schedule
Lessons duration is adaptable, but in general lessons of 30 mins, 45 mins to 1h are offered to meet corporate requirements.
Availability
Lessons are available online and in person.
Workshops
half day or full day: all workshops are comprised of a theoretical part, a warm-up and stretching part (more or less advanced depending on the audience), a relaxation part, a breathwork part.
Workshops are mostly focused on performance and stress management at work. However, it is possible to run workshops on other topics such as: sport performance, yoga, prāṇāyāma, meditation, Conscious Connected Breathing.
Please contact me for further information and for a cost estimate
Travel possible throughout France and in all countries.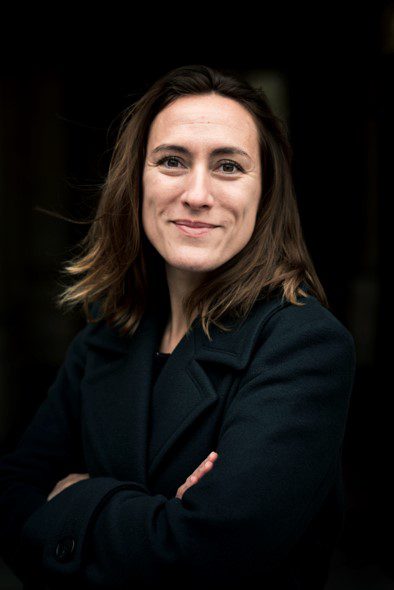 "We are very happy with Corentin's service offering! His flexibility, his customised lessons and his knowledge of business issues thanks to his Human Resources experience, make him the perfect coach to partner with us.
We have put in place a 10 session breathing programme available to all our employees. The aim is to give the opportunity to our employees to take some time for themselves and to create a good breathing pattern in order to get its associated benefits in their professional and private life. The weekly lesson takes place online so everyone can attend from our office, from our clients' offices or when working from home. Corentin adapts the sessions according to everyone's needs and provides us with good techniques we can apply on an everyday basis. This first programme is one of the most promising and the participating employees give us very good feedback!
Various options are available to us if we decide to progress further with a second programme: advanced breathwork, yoga or benefits from breathing specific to sport since we have a few sport groups at Texeï!"
Audrey, Chief Financial Officer at Texeï, consulting firm specialised in Salesforce and agile methods
Breathe better without waiting any further!